Previous servers you have played in :

New Event--Red Pocket Party
Legend of Tanks >NEWS
A. Deluxe Rank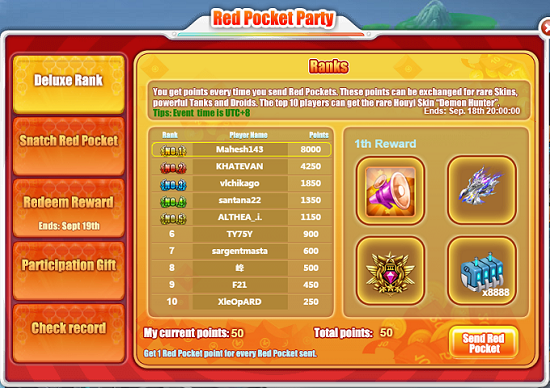 B. Snatch Red Pocket
Available every day from 9th to 18th on September, every day at 12:20 - 12:30 and 18:40 - 18:50(UTC+8).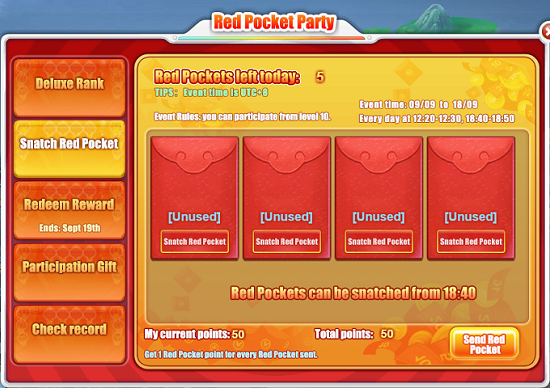 C. Send Red Pocket
Sending Red Pockets earn a certain amount of relevant points, plus the send Pockets will be stacked in your pool for everyone to snatch next time the event is available.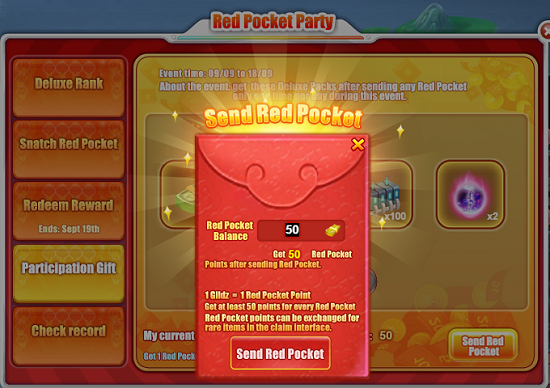 D. Redeem Reward
Red Pocket Points can be exchanged for: Zhao Yun Egg, White Knight Egg, an Entry Scroll for a Campaign containing a rare Quality 42 Droid, rare Tank Skins(Zhao Yun skin:Divine Drake), and other items.